The key to boosting your website's organic search engine rankings is by building high-quality backlinks. In this article, we have listed the best sites to build backlinks for free.
A key feature of these backlink sites is that they are all hosted by high Domain Authority sites. As a result, your site is more likely to receive valuable PageRank from these sites, which can improve search engine rankings. We have some dofollow backlinks on our list, but we also have some nofollow links that can still contribute to your backlink profile.
Here are the top free backlink sites of different types, without further ado:
Article Submissions
You need to submit your article to this kind of site so it gets published. Submitting high-quality articles is basic so you can ask the site owner to add a backlink to it. I deem this kind as the most difficult one. It is actually a huge list of websites, so you can click on the link here to bookmark it for future use:
Ongoing List of FREE Guest Blogging Sites [Updated Weekly]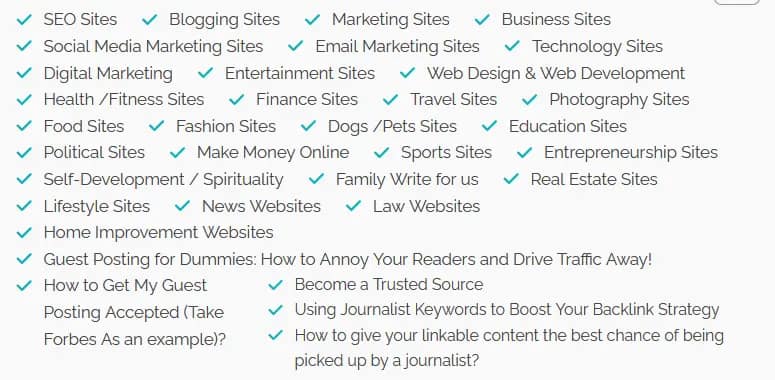 Create Your Own Post/Sites (UGC)
This kind of site allows you to register an account and publish a post or establish a website, thus easier than the previous one to add a backlink. However, most of them are no-follow links.
Feel Free to leave me a comment if you don't know how to use any of them.