If you feel that your blog page layout is too plain or if you want to add more information and different formatting options to your WooCommerce product detail page, then the Spectra plugin I'm introducing today may be a good choice.
Spectra is a plugin developed by Brainstorm Force (the same company behind the popular Astra theme) based on the Gutenberg editor. It adds dozens of components to the Gutenberg editor and also provides numerous ready-made templates. By importing and making slight modifications, you can greatly enhance the appearance of your pages.
Here is the official description: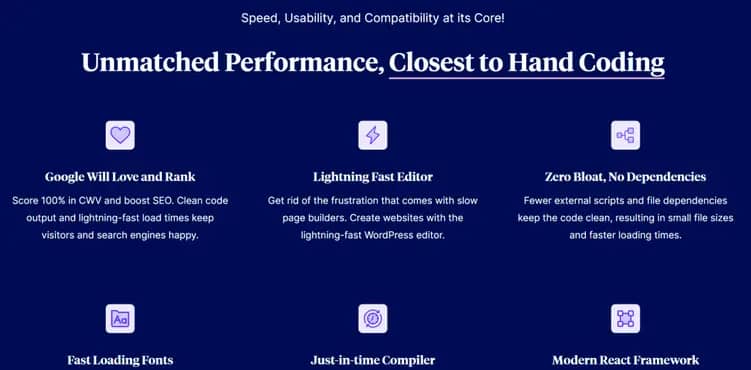 My personal experience as a blogger using Spectra:
It is fully compatible with the native WordPress Gutenberg editor or can be seen as an add-on to Gutenberg.
It enables many effects that were not achievable with the original Gutenberg editor, without requiring additional code.
It is lightning-fast.
It doesn't conflict with other plugins.
It seamlessly integrates into the native Gutenberg editor without the need for any additional plugin support.
The installation process is very simple. Just search for "Spectra" in the plugins section, and it will be the first one: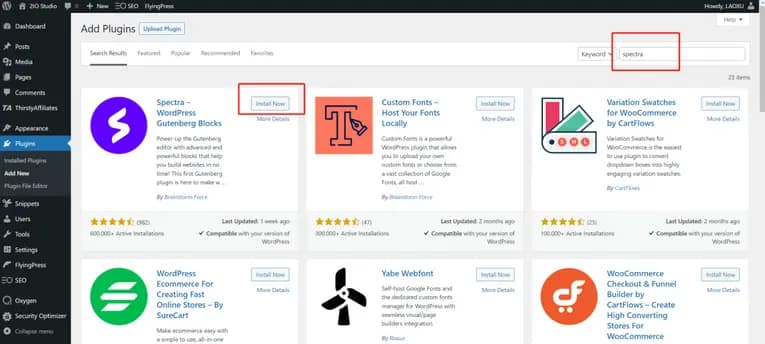 This is the initial interface after installation: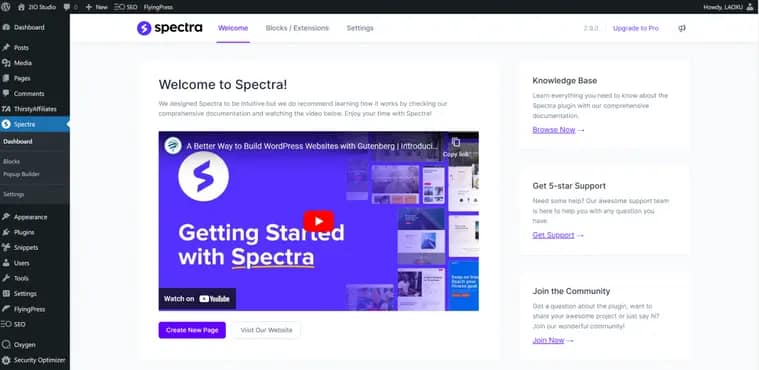 These are all the components, which have increased significantly since I first started using it. The ones labeled "pro" are advanced features that we might need.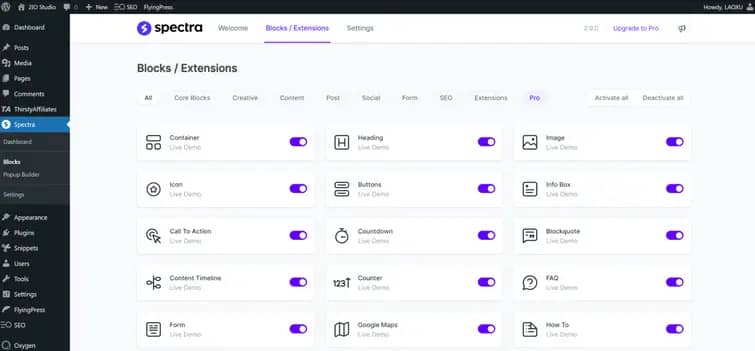 Additionally, there are some settings available: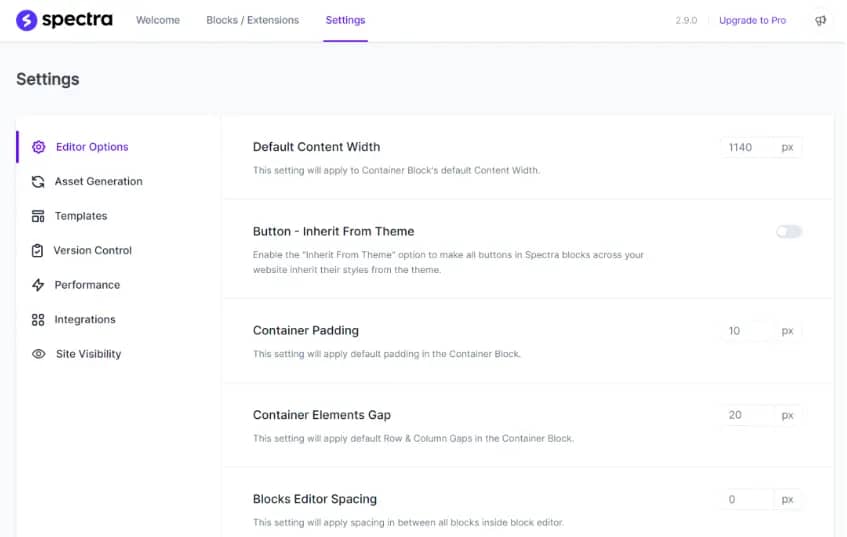 It is very easy to use and operates exactly like the Gutenberg editor. Simply click the "+" button to add elements. After installing and activating Spectra, you will notice many additional components available for use.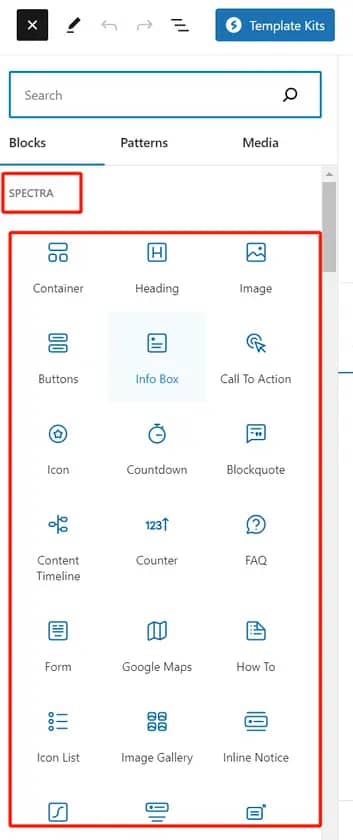 Furthermore, there is a useful feature for importing ready-made templates, saving you the effort of adjusting the formatting on your own.

There are many similar plugins with similar functionalities. If you search for "blocks" in the plugins section, you will find many options. Spectra is currently the most popular one, and it truly delivers on its promises.
I hope this information is helpful to you.